Kitchen and Dining Room. What Al Vèdel is and means.
According to our Family, a "restaurant" is not just a place to enjoy good food; we believe that it must first be a place where Guest can experience new flavors, quality products, professionalism and the fruit of careful culinary research. This ethos is what makes us welcome clients with the desire of making them feel "at home" and try unique dishes surrounded by the courtesy of our staff.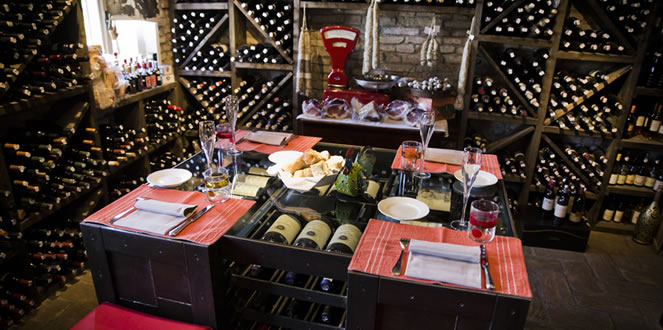 Quality, hospitality and passion. Al Vèdel is all this.
Quality of the ingredients used and of the service provided.
Hospitality imbedded in friendliness, cordiality and the capability to understand our Guests' desires.
Passion drives our research and creativity, synonym of attention to every detail.