When thinking of Emilia one can't avoid rejoining with images and memories that talk of hand made egg pasta, rolled out with long rolling pins, as our grannies used to, prepared using few genuine ingredients: flour, eggs and a pinch of salt.
Fresh egg pasta is a wonderful part of our national culinary heritage, one we aim to preserve and offer our guests every day, allowing them to discover the textures and flavors that make it so authentic.
Prepared according to traditional recipes, our selection consists of Anolini, Tagliatelle and different varieties of Tortelli. Under the "Il Ricettario del Podere" brand name our clients will find practical pre packed trays of indulging ready to cook pasta.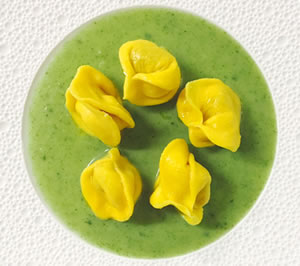 AMARILLI AL CULATELLO
Flower-shaped pasta Pasta stuffed with delicate filling, based on the following ingredients: Culatello di Zibello Dop, Parmigiano Reggiano cheese, breadcrumbs, eggs, celery, carrots, onions, salt, parsley, Lambrusco red wine.
TORTELLI D'ERBETTA
The most typical Tortelli variety from Parma. The flavor is delicate and intesne at the same time. Its ingredients are: Ricotta cheese, Parmigiano Reggiano cheese, eggs, spinach, salt.
.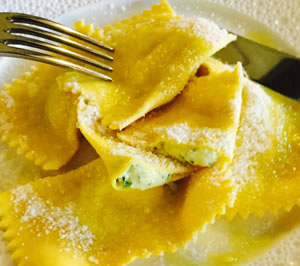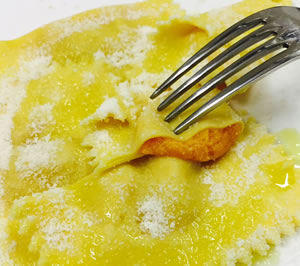 TORTELLI DI ZUCCA
A preparation that changes according to the area they are produced in, Toretlli di zucca are a sweet pasta course. Podere Cadassa prepares then utilizing  a filling comprised of  pumpkin pulp, Parmigiano Reggiano cheese, eggs, nutmeg, Amaretti and a pinch of salt.
TORTELLI DI PATATE
These Tortelli are stuffed with a simple yet extraordinarily flavorful filling made with potatoes, Parmigiano Reggiano cheese, eggs, butter, nutmeg, onions, salt.
.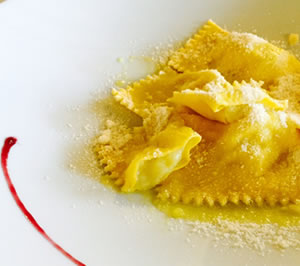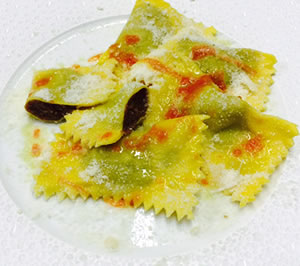 TORTEL DOLS DI COLORNO
This is one the most traditional dishes of the Food Valley, characterized by an unmistakable sweet and sour filling and capable of summarizing in one dish the local food culture. Podere Cadassa utilities a historical recipe, registered with the Parma Chamber of Commerce, prepared with traditional fruit mustard (made with quinces, ancient pears variety & white pumpkin), breadcrumbs, cooked grape must, Parmigiano Reggiano cheese and a touch of plum jam.
ANOLINI ALLA PARMIGIANA
Typical fresh egg pasta, Always served in a beef broth. Anolini by Podere Cadassa are stuffed with breadcrumbs, Parmigiano Reggiano cheese, butter, eggs, beef meat, pork meat, celery, carrots, onions, parsley, salt, flavorings and spices.
.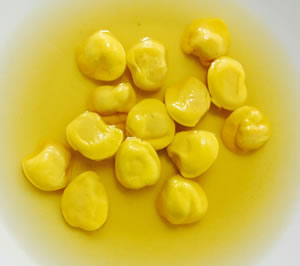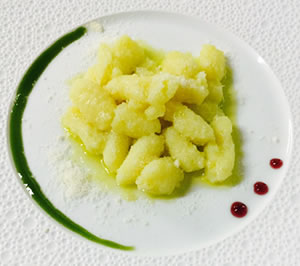 GNOCCHI
Gnocchi are one of the most ancient and popular dishes, variations of which are found in many cuisines around the world. We produce the traditional type, made solely with potatoes, wheat flour and a pinch of salt, making them a flavorsome canvas to accommodate sauces of all kinds.
LASAGNE
One of the most iconic and well known dishes of Emilia-Romagna, made with fresh pasta sheets layered with and alternation of "ragù alla Bolognese" (a sauce based on beef, pork and celery) and Besciamella sauce, seasoned with a pinch of salt and nutmeg.
.